10 Feb 14
Nordic Walking Newsletter - Welcome to 2014

Welcome to 2014
Remembering Why You Started
February has arrived. Only one more month of Summer left! Summer is an optimal time to get started on improving your health and fitness. Longer daylight hours and warmer weather naturally entice us to be more active. We tend to eat lighter meals and the warmer weather increases our metabolic rate. This all helps burn extra calories.
However, you may have started a fitness regime, then stopped, got bored or are just mooching along doing a couple of sessions a week. You may have dropped one type of fitness activity and started another, only to drop out of that one. This newsletter touches on a few of the reasons why we do this and offers a worksheet to help focus on remembering why you started!
There are a number of new Nordic Walking initiatives, starting in 2014. You will get a sneek peek of some of these, also in this newsletter.
Wishing you all the best for 2014!
June

---
---
Resolutions
Reinvent Yourself!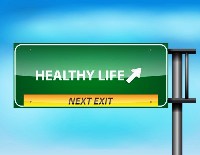 Many people start the new year with resolutions to make positive changes to their health. Unfortunately, 88% of people fail to act consistently enough to make these resolutions a reality. From what I have seen and experienced, if you perserve with a change in your behaviour for 12 months you will be just starting to see results! Oh, bother ... why so long? Why do we stop? Why can't we start? Read some insightful thoughts here...
---
---
Planning Your Actions
Start with the End in Mind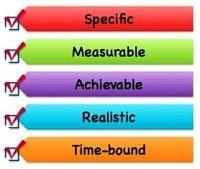 You decide on the destination of a journey before you plan how to get there. The same goes for your health and fitness destination. Decide what you want to achieve then make the plan. There is tremendous power in writing the goals and plan down. Split the year into monthly or 2 monthly sections, so you don't put things off. Examples include participating in a walking event every 2 months. This focuses your training and ensures fitness is not left to providence! Set realistic goals, so you don't become discouraged. For a planning schedule, click here.
---
---
Total Body Walking
Key Benefits of Nordic Walking
Whether it is to improve your cardiovascular fitness, burn more calories, improve posture, recover from joint replacement surgery or breast cancer, release neck and shoulder tension or help with Parkinson's symptoms, Nordic Walking has proved to be a beneficial form of exercise. Many Nordic Walkers compete in events such as marathons, half marathons and other long distance walks, which they would not have contemplated, if they had not taken up Nordic Walking. Numerous scientific studies support the benefits of Nordic Walking. Read more here
---
---
Coming in 2014
Details for Free Trials & Courses
here ..
.
Sneek Peeks
Health & Fitness Seminars

Personal Training - Stretch & Strength

Feature Walks

World Nordic Walking Day

Refresher Classes
Men's focus
Schools Nordic Walking Pilot
Retreat Weekend
Training Squads
Overseas Nordic Walking

Visit

www.nordicwalking.net.nz f

or updates
---
---
Goals Achieved!
"Nordic Kiwis" Raise over $10,000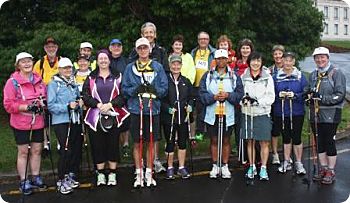 Congratulations to the "Nordic Kiwis" team who successfully completed the inaugural "Walking Stars" half marathon and raised over $10,000 for Cancer research.
Team members from L-R:
Jane Bollard, Alan McCullough, Alison Cameron, Fiona Brown, Georgia Jensen-Proctor, Rachel Murray, Neil Hutchison, Peter Sommerhalder, Paul Stevenson, Helen Hugglestone, Sandrine Smith, Neil Allwood, Mavis Takimoana, Helen Emson, June Stevenson, Christina Chan, Jill Cowan, Jenny McKenzie, Elaine Harvey.
---
---
Newsletter Archives
23 Jan 19: The Smarter Way to Exercise
26 Oct 16: "The Whole Body Walks"
13 Jun 16: The Third Age
11 Feb 16: Summer/Autumn Events 2016
11 Feb 16: Summer/Autumn Events 2016
20 Dec 15: Christmas Edition
22 Jul 15: Every Mile is Two in Winter
07 Jan 15: Nordic Walking Newsletter - Self Supporting Behaviour
09 May 14: Nordic Walking Day Topics - Weight, Weather & Walking
24 Apr 14: Weight Control & Nordic Walking
26 Mar 14: Newsletter - Autumn 2014
10 Feb 14: Nordic Walking Newsletter - Welcome to 2014
17 Dec 13: Nordic Walking Newsletter - 7 Christmas 2013
08 Nov 13: Nordic Walking Newsletter - Summer 2013
19 Aug 13: Nordic Walking Newsletter - Spring 2013
06 Jun 13: Nordic Walking Newsletter - Winter 2013
10 May 13: World Nordic Walking Day 2013 Newsletter
28 Mar 13: Nordic Walking Newsletter - Autumn 2013
14 Dec 12: Newsletter Summer 2012:
25 Oct 12: Here's our new newsletter for Spring 2012: