09 May 14
Nordic Walking Day Topics - Weight, Weather & Walking

Invitation to NZ World Nordic Walking Day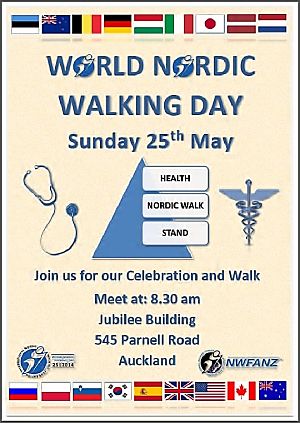 You are warmly invited to join this celebration. Over 24 hours, 30 countries unite for a global Nordic Walk. Join the 5km or 10km, followed by refreshments, recognitions, and guest speakers.
Ken Ring (keynote speaker), will talk about weather patterns and predictions. His speech promises to be a cracker!
William Aitken Ltd, our product sponsor, will showcase their NZ company, a pioneer in its field.
"Stand - Nordic Walk - Health" and "The Weight Mistake" will give you up-to-the minute health information which will encourage positive lifestyle changes.
The achievements of our Nordic Walkers will also be recognised.
The programme details are listed below. It'll be great to see you!
---
Predicting Weather

Yes, you can, according to Ken Ring, weather-man extraordinaire! Ken is the keynote speaker and his talk, followed by questions & answers is not to be missed. You will get an understanding of weather patterns, with a view that you can predict the weather.
---
Product Sponsor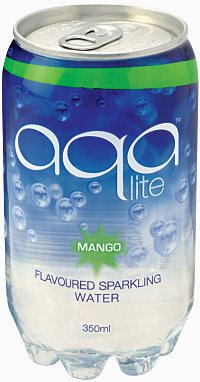 William Aitken Ltd, is a NZ family owned company, that imports quality food stuffs. Since 1944, the company's founder, William Aitken, showed great initiative, being the first to import olive oil.
Other well known products include raisins and olives. In recognition of William Aitken's support, we have named our Nordic Walks the "Lupi Extra Virgins" 5km & the "Sun Maidens" 10km!
You will be able to enjoy the 'Aqa' lite sparkling water, which is a refreshing after exercise drink, helping to restore muscle energy reserves.
---
W.N.W.D. Programme
8.30am - 'Sun Maidens' 10km (Due to time restrictions, quicker walkers only please)
8.40am - 'Lupi Extra Virgins' 5km
10.10am - Refreshments in Titoki Room, Jubilee Building
10.20am - Recognitions:
The Nordic Walking Groups
5km, 10km, 15km, Half Marathon, Marathon Finishers
"Walking Stars" Team
6 x 6 Half Marthoners
Best Technique Award
10.30am - William Aitken Presentation
10.40am - "The Weight Mistake" - June Stevenson
11.00am - "Predicting Weather - Ken Ring
11.45am - Invitation to Barcelona
11.50am - Finish
---
Newsletter Archives
23 Jan 19: The Smarter Way to Exercise
26 Oct 16: "The Whole Body Walks"
13 Jun 16: The Third Age
11 Feb 16: Summer/Autumn Events 2016
11 Feb 16: Summer/Autumn Events 2016
20 Dec 15: Christmas Edition
22 Jul 15: Every Mile is Two in Winter
07 Jan 15: Nordic Walking Newsletter - Self Supporting Behaviour
09 May 14: Nordic Walking Day Topics - Weight, Weather & Walking
24 Apr 14: Weight Control & Nordic Walking
26 Mar 14: Newsletter - Autumn 2014
10 Feb 14: Nordic Walking Newsletter - Welcome to 2014
17 Dec 13: Nordic Walking Newsletter - 7 Christmas 2013
08 Nov 13: Nordic Walking Newsletter - Summer 2013
19 Aug 13: Nordic Walking Newsletter - Spring 2013
06 Jun 13: Nordic Walking Newsletter - Winter 2013
10 May 13: World Nordic Walking Day 2013 Newsletter
28 Mar 13: Nordic Walking Newsletter - Autumn 2013
14 Dec 12: Newsletter Summer 2012:
25 Oct 12: Here's our new newsletter for Spring 2012: