Happy New Year
2015 Theme - "Self-Supporting Behaviour"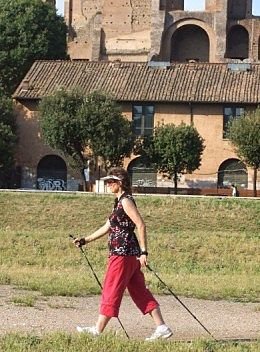 This is the time of the year for renewal, reflection and often regret! The years fly past and before we know it, regret's emerge because we 'didn't get a chance' to do those things we wanted to, or more importantly, needed to. Our habits define us. I have often talked about the effort required for change, as "habits need to be coaxed downstairs, one step at a time!"
I have taken to talking to myself (yes ... at times I even get an answer!) asking, "is what I am doing self-supporting behaviour?". There is only one person you can influence 100% of the time. That person is you. I have found this phrase to be a great help to motivation. I love it!
As always, your health and fitness is important. Some of you may decide to tackle some of the events that are listed below. Apart from the participation and achievment, it is the training you did to get there, that counts. This is an example of self-supporting behaviour.
Have a great year everyone. I'll see you on the path!
June