Exercise As Medicine
Prevention, Management & Rehabilitation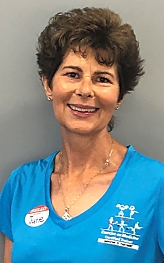 Focusing on the prevention, management and rehabilitation of health and medical conditions, the Exercise as Medicine concept considers the effects of medication when exercising and monitors the appropriate type of exercise for each issue.
This is a unique, personalised programme, incorporating walking, and exercises to improve the cardiovascular system, strength, balance, play and cognition. Where exercise is superior to medicine is that it is preventative!
Conditions include: arthritis, joint replacements, simple mechanical back pain, asthma and COPD, diabetes, obesity, hypertension, hypercholesterolaemia, coronory heart disease, Parkinson's, stroke, stress, anxiety and depression.
In 2019, June Stevenson completed training to become a Certified Exercise As Medicine Trainer (Wright Foundation - UK).
If you have any of the listed conditions and are seeking guidance on how to exercise appropriately, please email your interest to: