Lockdown Lethargy
"Tomorrow, and tomorrow, and tomorrow, Creeps in this petty pace from day to day ..."
(Shakespeare - Macbeth)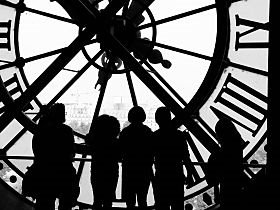 While unfortunate, referring to covid-19 forms the basis of this newsletter. I hope you have been navigating your way through the limitations to your lifestyle, and are generally fit and well.
The quote of William Shakespeare's is an apt summary for the dreariness of the continued lockdown, particularly if you have caught up on all your "rainy-day" jobs. I completed most of mine during the previous lock-downs, so I have been reflecting on the state of reduced stimulus and the need to get work done. It is easy to languish, as tomorrow, and tomorrow and tomorrow have been available to spread things out to.
I began to wonder if this languid state could have similarities to being imprisoned or unemployed, where there is lowered motivation, to get up, go to work, attend meetings or club and social activities. The multiple stimuli in our daily lives is deadened down, and this petty pace creeps in from day to day.
In the following section, I have written some further information about the need for stimulus and some options you might like to consider.
Stay safe, fit and healthy.
June